Legal update: Can I ask questions about a candidate's health during the recruitment process?
Bunmi Adefuye
19 September 2019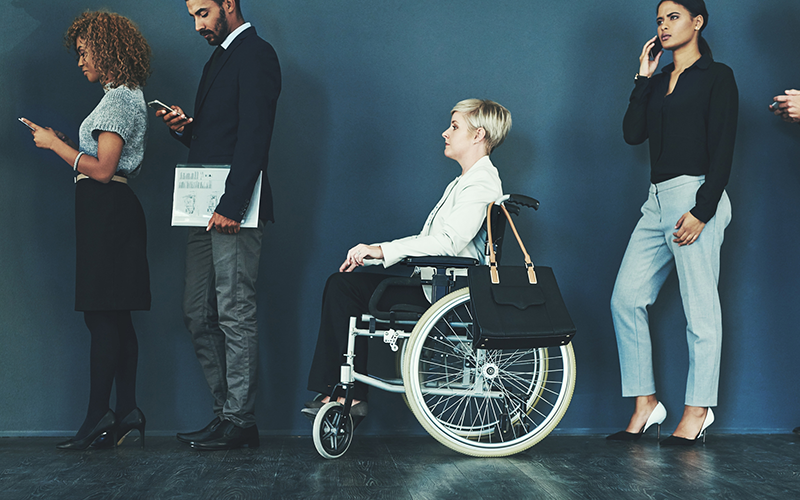 This question is commonly asked on the legal helpline. Section 60 of the Equality Act 2010 (Equality Act) states that when an application is made for work, you must not ask about the candidate's health before offering work or on a conditional basis where you later turn down the candidate based on the answers given.
Although if you make an enquiry about a person's health, this will not automatically give rise to disability discrimination under the Equality Act as there are exceptions where questions can be asked before offering work:
to assess if s/he needs adjustments to be made to attend an interview (such as ramp access, auxiliary aid if the person is deaf)
to assess whether s/he can carry out a function that is intrinsic to that role (eg. you can ask, 'do you have any health issues that will prevent you from operating a forklift?')
monitoring diversity – but you must actively use the information to monitor diversity; it is not enough to collect the data and store it
taking positive action based on a protected characteristic (eg. women being encouraged to apply for roles in engineering and technology)
fill a role that requires a person to have a protected characteristic (eg. a deaf person to work with other deaf people)
If none of the exceptions apply, health questions should not be asked prior to registering a candidate or offering employment. If there are any disclosed conditions, you must consider whether they could amount to a disability under the Equality Act and whether reasonable adjustments can be made. An automatic rejection of the candidate could open you up to a discrimination claim unless you can show that your decision can be objectively justified.
If you ask for information in circumstances which are not covered by the exceptions, there are two possible consequences:
The Equality and Human Rights Commission has authority to investigate and take action; and
If a candidate is unsuccessful after providing health information and pursues a disability discrimination claim in an Employment Tribunal, the burden of proof is reversed so you will have to prove that you did not discriminate against the candidate.
Recruiters and employers have to be careful not to ask blanket health and disability questions before providing work finding services or offering a role to a candidate.
---
Are your consultants fighting fit?
What lies ahead is increasingly uncertain, but recruitment is a vibrant and resilient market – it grew by 11% last year. The number one issue we hear from members is it is difficult to recruit your own staff – so now is the time to think about what you can do to grab the opportunities and challenges the future throws your way.
Start with your team – are they tuned up and ready for the fight ahead? Most importantly, do you have any solid contingency plans in place to ensure your best consultants are not poached by your competitors?
We always suggest recruitment businesses build a successful employee retention strategy, based on three pillars: training, recognition and rewards.
Train your consultants to make sure they're at the top of their game
Get them recognised to boost their credibility among your clients
Reward them for their contributions to your business growth and to keep up performance
It sounds challenging but it all starts with one simple step. A skills audit.
As an employer, here's what you can do:
Invest some time to understand your team's career aspirations and carry out a 'core' skills audit to see where the gaps lie. Then map these with your company's vision and growth plans to see where you need to invest to tune up your team and make them fighting-fit.
Find out more at: www.rec-irp.uk.com/membership