Big talking point: Good work and flexibility go hand-in-hand
15 November 2019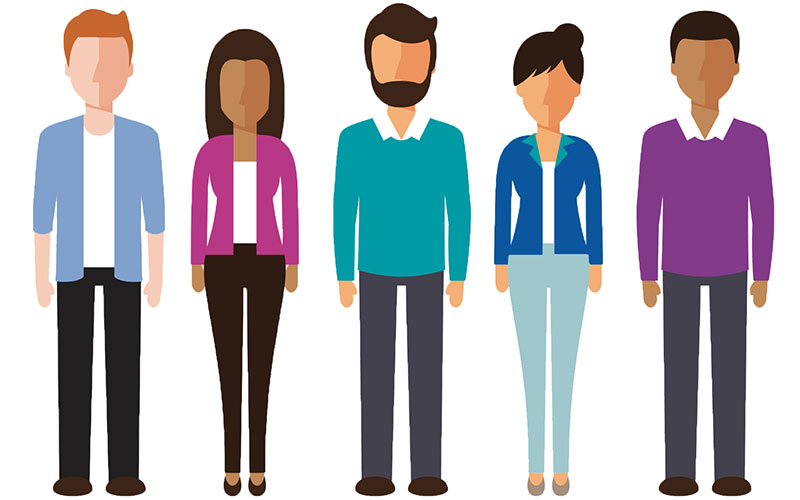 Why working as a temporary agency worker, contractor or freelancer is more of a choice than you might think
On any given day, UK recruiters place over a million people into temporary work assignments. But the overriding presumption is that people fall into this type of work because they can't find a permanent job at the time. And when the government's 'Good Work Plan' has upped the scrutiny on gig work, zero-hours contracts, vulnerable workers and precarious work, there's an even greater risk that all temporary work will fall under suspicion.
So why do people choose to work in this way and what does it mean for their future careers? The REC's latest 'Flex Appeal' research aimed to find out.
And yes, 42% of people who have taken temporary employment as an agency worker, contractor or freelancer cited difficulty in finding a permanent role as a common reason for doing so. But other, more proactive, reasons came through strongly too:
36% wanted to find work quickly
28% wanted to work flexibly
25% wanted to earn money quickly.
Nearly a quarter (23%) of contractors/freelancers who have secured work through an agency did so to work independently and not for one company; and 19% said they had chosen to work in this way to earn more money than they would in a permanent role.
Temporary agency and contract work is neither all low-skilled nor all low-paid. Agency nurses, locum doctors, supply teachers, IT consultants and engineers are all professionally qualified and can be supplied via agencies on contracts for services.
Flexibility is a growing priority
As discussed in the last issue of Recruitment Matters, as many as 87% of employees would like to work flexibly, but only 15% of permanent roles are advertised as being open to flexibility. Temporary work is one way to fill this need.
This is a big motivation for contractors and freelancers in particular, but it is also an influencing factor for a higher number of women than men – and for workers aged 18-24.
Temporary work can drive progression
According to the REC's 'JobsOutlook' report for the period June-August 2019, 26% of employers of temporary agency workers reported that each year they transfer at least half of their temporary workers into permanent roles – demonstrating how temporary work can provide a route into permanent employment for hundreds of thousands of temporary workers.
Temporary work also plays an important role for inclusion – it's a way in for older people, those with caring responsibilities, the disabled and people from disadvantaged backgrounds. And it can be an effective way to develop new skills and gain experience in a new area of work – the REC's research found 24% of those aged 18-34 have taken employment as a temporary worker, contractor or freelancer to gain such experience.
For many, it's a choice
Of all those who have worked as a temporary agency worker, 37% would consider working in this way again in the future – and that rises to 53% of contractors and freelancers. Similarly, about a third of those in permanent work (whether full- or part-time) would consider becoming a contractor, freelancer or temporary agency worker.
Employers value their contribution
In the REC's survey of employers, respondents rated how important temporary workers are to their businesses for a number of reasons:
78% said they were important for meeting seasonal peaks in demand
67% said they were important for covering leave or absences
57% recognised the importance of temporary workers in responding to growth as new customers are won
49% valued temporary workers for providing them with short-term access to key strategic skills.
With persistent skills shortages, declining candidate availability, and the majority of employers having little or no spare workforce capacity, temporary workers form part of the effective staffing strategies that enable the UK economy to thrive.
So how do recruiters ensure the benefits are felt?
In any organisation, managing the flexible labour force is equally as important as managing permanent staff. It is imperative that individuals have a positive choice in the way they work, are aware of their rights and have confidence that regulations are being effectively enforced.
Employers and recruiters have a responsibility to contribute to workers' sense of wellbeing by actively promoting inclusion in the workplace and showing appreciation of their efforts.
And offering training is important. While not all temporary work is low-skilled or low-paid, a lack of opportunities to learn and develop new skills is the single biggest factor in limiting career progression for those at the lower end of the scale.
Employers can do their bit to ensure temporary workers are getting a breadth of experience on any given assignment, which they can then use to progress, but the REC is also calling on the government to help. Currently, the Apprenticeship Levy excludes the vast majority of temporary workers by virtue of the short nature of contracts. Reforming this into a broader, more flexible training levy will help both agencies and employers to provide access for temporary workers to shorter training courses. This would an important step towards equality of opportunities, skills development and increased productivity.
Download the full Flex Appeal report on the REC website.
---
2 in 5 British adults have worked as a temporary agency worker, contractor or freelancer at some point in their life.
Only 25% of all temporary workers are working in this way because they could not find a permanent role.
33% of women opt for temporary work for the flexibility, compared to 24% of men.
41% of those aged 18-24 have taken on temporary work for the flexible hours, compared to 25% of those aged 45-54.
20% of contractors said they did it to work fewer hours or have a better work/life balance
16% of temporary agency workers did so to gain experience in a new area of work.
66% of respondents who had previously worked as a temporary worker were now in a permanent role.
37% of those who have worked as a temporary worker would consider working in this way again.