IRP December 2019
Julie Grimes
15 November 2019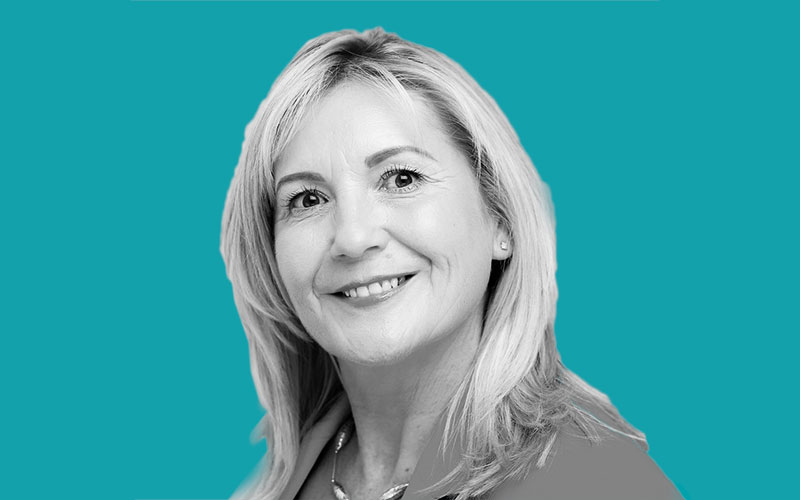 Julie Grimes, MD, Jaguar White Recruitment, on why – and how – the best recruiters go that extra mile for candidates
Tell me a bit about your business…
I set up Jaguar White in 2011 when my children were very young. I needed to work locally, starting out in Hertfordshire, Bedfordshire and Buckinghamshire, and I couldn't work long hours in an office. But I knew I could provide as good a service as the big boys – if not better.
I love what I do, and I'm thorough at doing it. As an independent consultancy, I've only got a small team, without whom it would be impossible to acknowledge every application or provide valuable feedback to those candidates that haven't been successful. I can't believe so few candidates get that basic courtesy.
Can you give an example of where you've gone the extra mile?
I helped one gentleman find a permanent position in accounts. He was 56, had been made redundant and spent the past five years in temp contracts – because he believed his age and seniority in past roles were blocking his job search for a suitably challenging and fulfilling role that also offered work-life balance.
To add to the challenge, his mum had just had a stroke so he was staying two hours away from home to look after her, while continuing his job hunt. We worked together with the client to arrange 1st and 2nd interviews on Friday afternoon and Monday morning to fit in with his travel and his mum's care arrangements.
He was one of three candidates I put forward for the role, all of whom I coached for the interviews and briefed about the role and what was expected. The process took patience and expertise, in the way I handled both client and candidate, but he secured the full-time role and has been doing well since.
The same level of understanding and support is needed for working mums, going after flexible roles that are like gold dust, or for those with limited experience who've been dismissed by other recruiters. You need to coax out the information that sets them apart from the competition and give them the confidence for their personalities and skills to shine through. People are more than just a CV. And when employers are cottoning on to the importance of diversity, spending this time and attention at the recruitment stage can yield real results.
I'll always follow up with calls or site visits too to ensure successful candidates are settling in ok, and check if there's any further support they need.
What lessons can you share about running your own business successfully?
Your standards of service, together with experience, can set you apart from the competition, however big they are.
I won't recruit for a client unless I've seen them at their premises. Personality fit and cultural fit is as important as the skills required. And if I can't explain the business and the role properly to candidates, it's so much harder to get that right.
Meeting the client, gaining that understanding, then meeting and coaching candidates and running skills checks might mean the process takes longer, but I've found clients tend to be happy to pay extra for the thorough service. I now have the confidence to say no to new business, if it would otherwise mean compromising on my standards. You have to choose the clients that are right for you to work with – who respect the time you need to do your job and realise the value you add.
Paying attention to your own personal development and keeping training up to date is also invaluable. I believe you should never stop learning in order to do your best for clients and candidates alike.