10% increase in perm starting salaries
Belinda Johnson
12 December 2019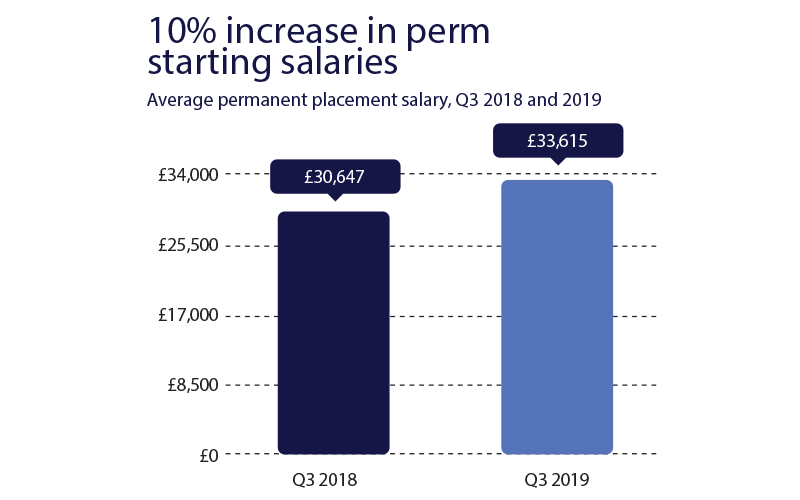 Recruitment Industry Benchmark's new Index.
At £33.6k, the average salary of permanent placements made by the average recruiter in the RIB Index was 10% higher in Q3 2019 than a year earlier.  
Around 43,000 UK businesses, with 50+ employees, are currently assessing whether their contractors should be deemed as PAYE employees from April 2020 to comply with IR35 rules. Agencies will be busy into 2020 finding permanent placements for freelancers who are pursuing this option or discussing temporary to permanent transitions for existing workers. For those considering such a move, most starting salaries will be higher than the UK average. This activity, adding to regular wage growth of 3.6% in the same period, will be contributing to the 10% rise year on year.
Belinda Johnson runs employment research consultancy, Worklab, and is Associate Knowledge & Insight Director of Recruitment Industry Benchmarking (RIB). The RIB Index provides bespoke confidential reports on industry benchmarks and trends. www.ribindex.com