Big talking point: How #EachforEqual are you?
13 February 2020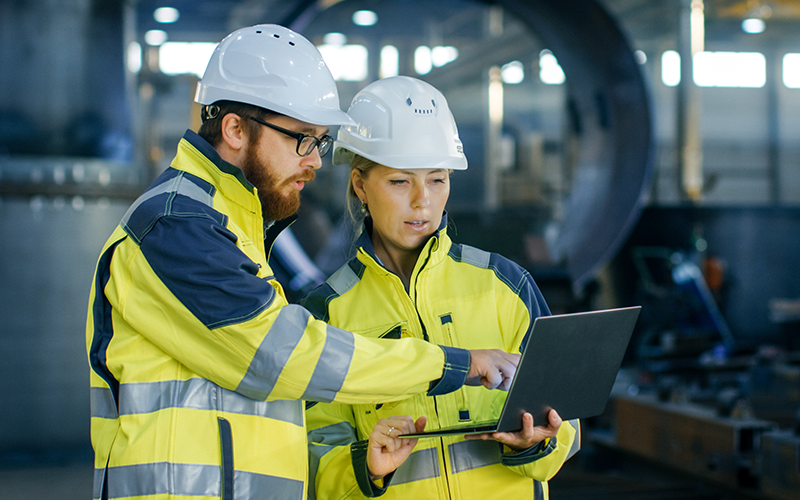 Despite advances in equality and inclusion at work, gender pay gaps and male-dominated boardrooms persist – damaging both equal opportunities and business performance. The recruitment industry can help change that
Sunday 8 March is International Women's Day and people are being encouraged to post their support and stories under #EachforEqual. The campaign's website states: "The race is on for the gender equal boardroom, a gender equal government, gender equal media coverage, gender equal workplaces, gender equal sports coverage, and more gender equality in health and wealth… so let's make it happen." We've come a long way, but not nearly far enough.
This matters – not just to women, but to men, families and businesses. If education, training, management or workplace cultures are excluding half the population from applying for jobs, then employers are missing out on a vast pool of talent. Of course, the issue goes beyond the recruitment industry, but if recruiters can help employers to reach more applicants by adapting their job criteria and application policies and by refreshing their ways of working then they can facilitate change.
"There are more women in the UK workforce than ever before – however, there is still a pay and equality of opportunity disparity between women and men at work. Increasing gender diversity in the workforce is not just the right thing to do – it makes business sense," argues Ornella Nsio, REC Stakeholder Engagement Manager. "Businesses have been shown to perform better when they draw on a diverse workforce with a wide range of expertise."
Nsio believes that recruiters and HR managers are uniquely placed to promote this business case and guide employers on how to attract and retain talent, as well as to offer support to candidates. "Now is a good time to do so," she adds. "With a shortage of candidates and an obligation on companies to report their gender pay gap, the pressure to make progress is growing. Recruiters who can show expertise in this area will gain a competitive edge and those who can't will struggle in this climate."
Jobs for the boys?
Career aspirations start early and the government's commission on gender stereotypes found that stereotyping begins at school. The REC's Inclusivity and Intersectionality consultation response, produced last November, suggests that recruiters are in an ideal position to provide careers guidance and raise awareness of opportunities in schools. They are in a prime position to dispel myths about 'suitable' jobs for women and for men.
The REC's Future of Jobs Ambassadors initiative partners REC members with schools, colleges and universities, and provides students with work experience placements, jobs, advice and coaching. Recruiters can also help companies to reach out to schools and colleges to encourage more people to enter their sector and gain the skills they need.
This is necessary because the UK spends just half the EU average on vocational skills training. The REC believes that extending the existing Apprenticeship Levy to cover agency workers would help many women break out of the lower skill, low-pay cycle. In its report, 'Getting On', it found that many temporary workers in key sectors were unable to access or afford quality skills development. Upskilling could give almost one million of these people new job opportunities.
Some REC members already run programmes to tap this potential workforce. In 2018, for example, Harvey Nash launched the Future Skills Programme, which used the Apprenticeship Levy to help organisations cross-train people from outside the tech sector and, therefore, attract more diverse candidates.
Act as an ally
Recruitment agencies can act as allies to help women progress in work. The government's fourth Hampton-Alexander Review recognised the role of executive search firms as a key agent for change and the REC's best practice guide for executive search firms highlights ways they can do this.
For a start, they can help candidates to see where their skills are in demand. Many provide coaching, which can enhance the confidence of women candidates (famously, a Hewlett Packard report found that women were unlikely to apply for a position unless they met 100% of the prerequisites, while male candidates would apply when they met just 60%).
Women may also be put off applying to work in an organisation where they see few women working – a vicious circle. Recruiters can encourage diverse candidates to apply for a role, suggest ways to ensure the selection process appeals to the widest range of candidates and advise companies on how to reduce unconscious bias. Small changes such as anonymising CVs and rewording adverts can have a disproportionate cumulative effect. Many employers believe they already do enough, but recruiters can provide an external viewpoint and evidence, and encourage them to analyse their success. Their unique view on recruitment in specific industries enables them to offer more tailored support in industries such as engineering and construction that have particularly low numbers of women employees.
Enabling more flexible ways of working is also likely to increase the number of women (and men) who can apply for a job. The REC's response to the government's Good Work Plan supported the proposal that companies should have to disclose their family-friendly leave and pay policies on their websites, as well as their gender pay gaps.
Once women join an organisation, networking groups can encourage them to mentor each other and share tips on how to break the glass ceiling. These networks are usually coordinated by businesses, but a growing number of recruitment businesses are using them to promote female talent. REC member WiHTL (Women in Hospitality, Travel & Leisure), for example, runs a network for future female leaders. Furthermore, while many businesses are promoting the recruitment of women, few share this good practice externally. The REC's Good Recruitment Collective is a network that enables almost 500 employers to benchmark their recruitment methods and reinvigorate their strategies using the online Good Recruitment Hub.
There is still much to do. So use this year's International Women's Day to start new conversations. For more, visit www.rec.uk.com
Image credit | Shutterstock