Staff and agencies stick together
13 February 2020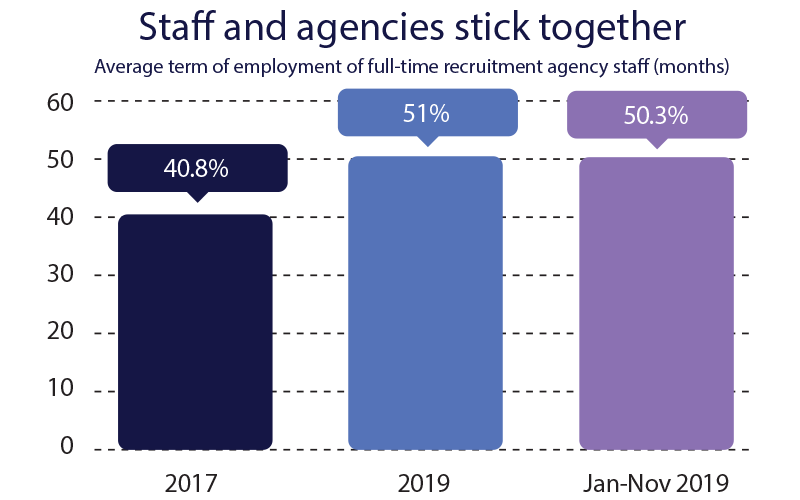 Recruitment Industry Benchmark's new Index.
Despite ongoing economic uncertainty, the length of time recruitment professionals stay at their firm is holding steady, averaging 50.3 months across January-November 2019, according to the median recruiter in the RIB Index.
Recruitment agency staff stayed at their firm for an average of 40.8 months in 2017, rising to 51 months in 2018, according to the median RIB recruiter. Economic and political volatility in the UK appears to have prompted agencies and their staff to stick together for longer. The median recruiter billed 2.6% fewer clients in 2019 than in the previous year, so client satisfaction has become more important – and a steady team generally offers greater service potential.
Belinda Johnson runs employment research consultancy, Worklab, and is Associate Knowledge & Insight Director of Recruitment Industry Benchmarking (RIB). The RIB Index provides bespoke confidential reports on industry benchmarks and trends. www.ribindex.com