Big talking point: Roles, rules and regs: what you need to do before 6 April
12 March 2020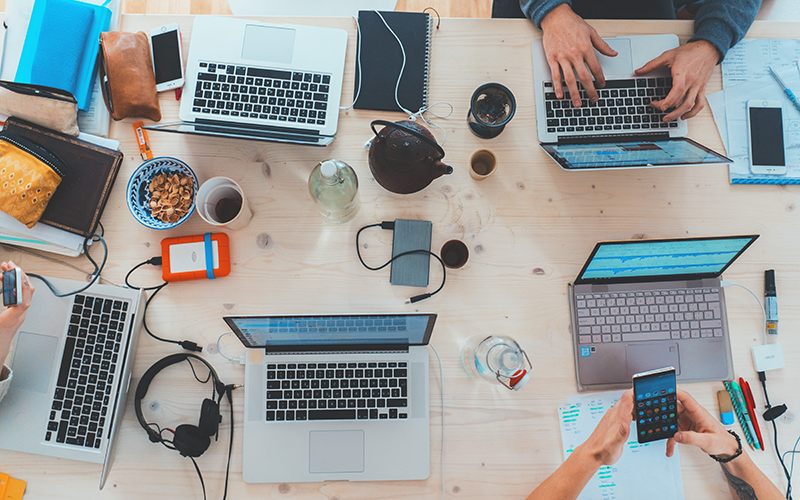 On 6 April new laws come into force, which increase protection for agency workers and aim to promote transparency in the supply chain. How will this affect you?
If you think repealing the Swedish derogation is something to do with securing visas for an ABBA tribute band, or that putting a KID in place is what you do with your children while you go to work, you need to read this article. As this magazine hits desks, you have about a week to ensure that you are up to speed with all the new rules concerning agency workers.
It's not just changes to IR35 that are going to make an immediate difference. Other regulatory developments may have caused less controversy than IR35, but they include changes that need immediate action. And, while some will merely involve providing existing documents faster, or in a new format, others will involve more work – including finding out crucial data from third parties. If you haven't started preparing yet, there's no time to lose.
The changes
1. Repeal of Swedish derogation (pay between assignments) contracts
Agency workers will no longer be able to give up their right to equal pay with comparable permanent staff in return for a guaranteed rate of pay during gaps between roles. Instead, workers will qualify for equal pay after completing 12 weeks on the job. This is because the Agency Workers (Amendment) Regulations 2019 repeals regulations 10 and 11 of the Agency Workers Regulations 2010 (AWR).
This does not mean, however, that Swedish derogation contracts will automatically terminate on 6 April. The provision around workers waiving their right to equal pay will fall away, but the rest of the contract will remain valid and in force
unless it is terminated by agreement in advance.
What you need to do now
Agencies using these contracts must decide the best way to manage them in future. In the short term, they must supply a written statement to all workers with Swedish derogation contracts that won't be terminated by the 6 April confirming that they are entitled to equal pay under the AWR. This must be done by 30 April.
2. Holiday pay reference period
The period referred to when calculating holiday pay for workers with irregular hours will increase from 12 to 52 weeks. The maximum time that this can be applied retrospectively is capped at 104 weeks.
The reference period applies to workers whose pay varies because:
a. they do not have normal working hours, or
b. they have normal working hours, but their working days or times change every week.
If a worker has not yet worked for 52 weeks, the reference period is the total number of weeks they have worked.
The change means that workers should get the same pay when on leave as they would if they were working. It will particularly benefit workers who typically take leave at quieter times of the year when the average weekly pay is lower.
3. Written statements
Several changes relate to the requirement to provide written statements of the main terms and conditions of employment, or 'particulars'.
a) The right to receive a written statement will be extended from employees to all workers (including temporary workers).
b) Employers must provide this statement on day one of employment (previously they had two months to do so).
c) The statement must include additional information, such as whether any training is required and who will pay for it.
What you need to do now
As under the current rules, the information required in the written statement can be provided in another document, such as a contract of employment or letter of engagement. However, agencies must now ensure that workers get this document on day one of the engagement and that all relevant information is in the one document.
4. Key information document
A new provision to the regulations that govern agencies (known as the Conduct Regulations) will require agencies that supply temporary workers to give them a 'key information document' (KID) before terms are in place.
This is intended to address lack of transparency around pay (particularly deductions from pay) caused by increasingly complex supply chains.
The document has two parts, the first part sets out general information about the role and method of payment. The second is a representative statement that includes real numbers and demonstrates how pay deductions will be made.
What you need to do now
Check the government's guidance and look at the document templates. This document must be separate from any other documents. It must contain the specific information about pay and deductions set out in the legislation and no additional information can be included.
---
Key questions
Q: In practice, when will the KID be given to workers?
A: The KID should be one of the first documents that a worker receives and it should be given before terms are agreed with them. When a candidate registers with an agency they should get the KID either at registration or shortly afterwards. If a candidate submits a CV via an online portal then they should be given the KID when the agency knows that they can provide work-finding services to them and before terms are agreed.
Q: Can I email the KID to candidates, or do they need to sign to acknowledge that they have received it?
A: There is no requirement for workers to sign for the KID, but keep records to prove that they have had it. Sending the KID as an email attachment is fine, but keep proof that it has been sent.
Q: What can I do now to prepare for the KID?
A: You need to liaise with any intermediaries in the supply chain – such as umbrella companies – to get the information required for the KID. If you engage with these parties in advance, you will have all the relevant information when you need it. For example, do you know what the umbrella company's profit margin is?
---
8-10% of agency workers will be affected by the repeal of the Swedish derogation model.
33% of recruiters are concerned about the effect of the changes on temporary and permanent recruitment.
1,105,000 temporary/contract workers were on assignment on any given day in 2018/19.
The recruitment industry made £33,378m turnover from temporary and contract recruitment in 2018/19.
11,385 enterprises operated as temporary employment agencies in 2018/19.
3 in 5 of those who got a temporary job through an agency said they were satisfied with the service provided.