Puzzled by productivity? Look to recruitment
Belinda Johnson
12 March 2020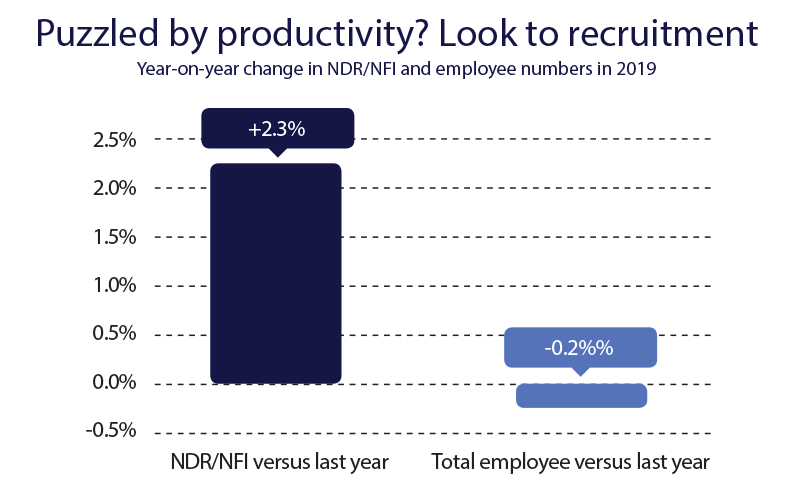 Recruitment Industry Benchmark's new Index.
Politicians grappling with stagnant UK productivity should look to the recruitment sector. Recruitment agency productivity rose in 2019, despite static staff numbers.
Last year the average recruiter had 0.2% fewer team members than in 2018, according to the median recruiter in the RIB Index across 2019. Despite this small fall, however, productivity levels increased by an average of 2.3%, measured by net fee income (NFI) or Net Disposable Revenue (NDR). This was not driven by an increase in fee earners, since the proportion of non-fee-earning staff rose from 28.6% to 30.6%. Small shifts in the recruitment agency employee base can therefore affect productivity significantly.
Belinda Johnson runs employment research consultancy Worklab, and is Associate Knowledge & Insight Director of Recruitment Industry Benchmarking (RIB). The RIB Index provides bespoke confidential reports on industry benchmarks and trends. www.ribindex.com