Upcoming training and events
12 March 2020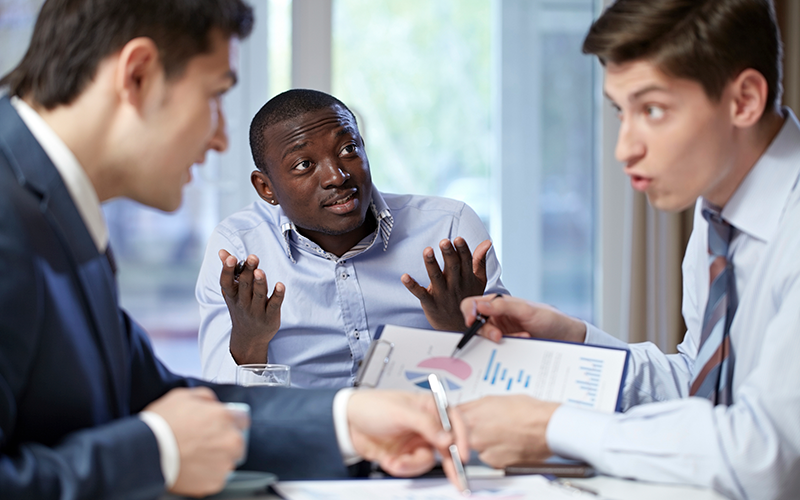 Supercharge your professional development
April
1 Business Development Planning (Birmingham)
1 Essential Skills for Temporary Recruiters (London)
2 Essential Skills for Permanent Recruiters (London)
2 Recruitment Law: Understanding the Essentials (Birmingham)
2 Social Strategy and Branding (London)
21-22 Balancing Act (Glasgow)
21 Candidate Sourcing and Management (Newcastle)
21-22 Introduction to Recruitment Practice (London)
21 Recruitment Law: IR35 and Supplying Limited Company Contractors (Swindon)
23 Essential Skills for Temporary Recruiters (Aberdeen)
23 Telephone Sales (London)
28 Business Development Planning (London)
28 Recruitment Law: Managing PAYE Temp Workers (London)
29 Recruitment Law: IR35 and Supplying Limited Company Contractors (London)
30 Social Media Recruiting: Mastering LinkedIn (Birmingham)
May
5-7 Start Up a Recruitment Agency (London)
6-7 Introduction to Recruitment Practice (Birmingham)
7 Recruitment Law: Understanding the Essentials (London)
12 Business Development Planning (Newcastle)
12 Essential Skills for Temporary Recruiters (London)
13 Recruitment Law: IR35 and Supplying Limited Company Contractors (Glasgow)
19-20 Balancing Act (London)
21 Recruitment Law: IR35 and Supplying Limited Company Contractors (London)
21 Successful Account Management (Birmingham)
21 Telephone Sales (London)
June
2 Social Strategy and Branding (Birmingham)
3 Essential Skills for Temporary Recruiters (London)
3 Management Essentials (Birmingham)
4 Essential Skills for Permanent Recruiters (London)
9-10 Introduction to Recruitment Practice (London)
10 Telephone Sales (Bristol)
11 Perfect Client Meeting (London)
11 The Comprehensive Interviewer (Swindon)
16 Business Development Planning (London)
16-18 Start Up a Recruitment Agency (London)
For more information visit www.rec.uk.com/training
---
Upcoming events
7 April – REC Regional Forum: Spotlight on South (Portsmouth)
Our new informal member forums are designed to encourage dialogue and learning and to enable questions, debate and conversation around the topical issues that will make an impact on every recruitment business in 2020 and beyond. We will share market insights, industry data and research and discuss how to use compliance to win business and share best practice from across the industry.
12 May – REC National Forum: Spotlight on Scotland (Glasgow)
Find out what is going on and walk away with a clear view of what the market will be like for your business over the next year. Gather hints and tips on how to develop your business for success in uncertain times. Each spotlight event will start with an open discussion to identify your questions and issues. Each event includes three distinct sessions: policy, compliance and legal; the big picture; REC – how we can support you.
Image credit | iStock