Business Advice: How to recruit in the metaverse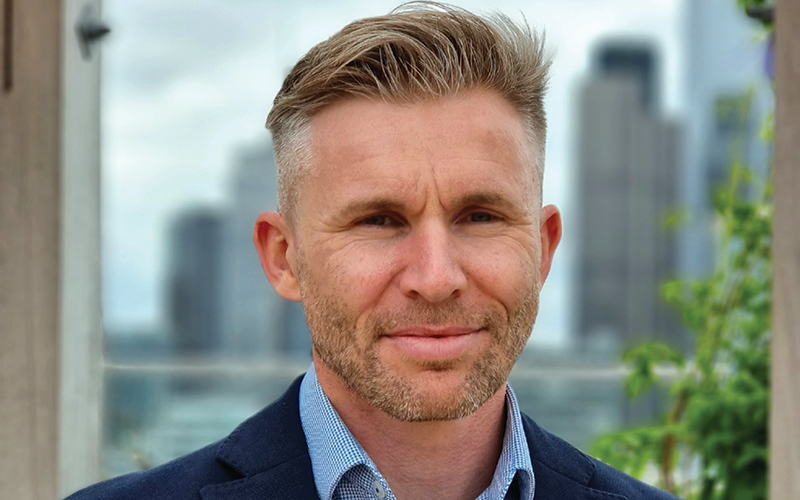 What does the metaverse mean for recruitment?
The pandemic has recast the working landscape, but while 'where' we work has evolved, 'how' we work has not. Working, especially collaborative tasks, happens in a physical 3-D environment. The technology we use to work remotely is limited to two dimensions. Productivity has survived changes enforced on distributed work by the pandemic, but the same cannot be said of collaboration.
However, technology could change that, and Mark Zuckerberg's Meta is betting big on it. Zuckerberg believes our frustrations surrounding the limitations of remote working won't lead to a return to offices, but an adoption of technology that allows us to retain the freedom and flexibility we've grown accustomed to without compromising how we work.
Much like Apple shaped our behaviours, Meta believe that if they provide the platform to support the future of distributed work they will become central to our needs.
New model recruitment?
So, what does the metaverse mean for recruitment? How we attract, hire and retain staff is inevitably tied to the success or failure of Meta (and other potential architects of the future) to entice us to their virtual worlds.
In the metaverse you can be anyone
If the metaverse allows us to access wider talent pools, without the limitations of homeworking, it also provides individuals with the ability to go through a process completely anonymously. In the virtual world you can choose how you present yourself.
The metaverse could enable an organisation to ask candidates to interview in the same likeness, with no individual characteristics. It might allow candidates to be creative in how they present themselves, challenging the bias they've previously faced.
Role play to hit the heights
For years I sat in the boardroom and watched trainee applicants take part in a 'balloon debate'. Candidates would roleplay as a well-known character and demonstrate their debating skills, arguing why 'they' should be the only remaining passenger in a dangerously overcrowded hot-air balloon.
Instead of the boardroom we could virtually enter the balloon in an experience candidates would love. The metaverse will reward leaders and organisations able to imagine worlds that get the best out of people and build virtual spaces suited to their collective mission or purpose.
Role plays and tasks could be designed that were highly modelled around the key skills, knowledge and attributes for a specific role, giving employers and recruiters a much better insight into how suitable a candidate actually is. It could also help identify people with potential for skills shortage areas – such as in tech, cyber or data analytics – creating a pipeline of talent that with the right development and training could begin to ease the problem.
With a metaverse around them, businesses could run virtual open days, careers fairs and outreach activities. The milkround would become the meta round… and what student wouldn't enjoy that! The networking possibilities would be enormous.
Entry issues
For the metaverse to scale, there are some initial barriers to overcome. Firstly, data privacy. If Meta is successful in owning the metaverse, how many personal details will we need to share to 'go' to work?
In addition to individual privacy concerns, can metaverse providers satisfy organisations their virtual worlds will be secure? There has been exponential growth in low-impact attacks (an 83% increase in spear-phishing attacks in one year), which will increase with instability and conflict in Eastern Europe. Distributed working means the perimeter surrounding organisations has disappeared.
Any metaverse provider must build trust. However, frustrations at the current limitations of remote working will encourage the adoption of emerging technology despite the risks.
The metaverse is coming at us fast, offering significant possibilities for the recruitment world. Get ready.
David Savage is technology evangelist, Nash Squared, the new name for the Harvey Nash Group