Tech & Tools: May/June 2022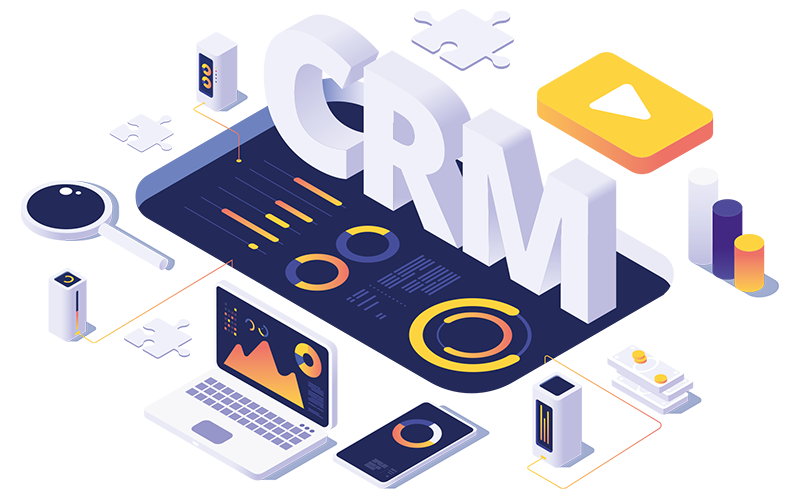 IN FOCUS: Customer relationship management and application tracking systems.
Customer relationship management (CRM) and application tracking systems (ATS) are the recruiters' technology backbone, especially in today's candidate-driven market. Moreover, the shift to remote working and proliferation of hybrid home-office models means such systems are central to the workflows and efficient running of agencies and in-house resourcing departments.
So what should recruiters be looking for in a CRM/ATS? Beyond must-haves such as mobile integration and robust talent pooling capabilities, reporting and analytics are high on any modern-thinking recruiter's wishlist while integration with third-party tools is crucial. We seek advice from three technology providers.
Role in remote and hybrid working
Any CRM/ATS worth its salt should have reporting and analytic facilities as well as the ability to integrate additional business intelligence tools if required. Wendy McDougall, CEO and founder of recruitment software developer Firefish, said the company noticed a big upturn in demand for using its integrated real-time dashboards when the world turned to remote working in the pandemic. "They provided instant access to the activities, outputs, and productivity reports of their recruiters – allowing agency leaders to keep their finger on the pulse," she says.
Andy Ingham, senior vice president EMEA and APAC at staffing and recruitment software company Bullhorn, said its research showed the number of firms with a digital transformation strategy increased from 20% in 2020 to 84% in 2022, largely because of the pandemic. "One of the most consistent reasons we've seen for this shift is the renewed need for teams to be as aligned, productive, and efficient as possible," he says. "The best ATS/CRM systems will give recruitment teams the confidence to work to the best of their abilities, from any place and from any device."
Ingham has also observed a significant shift in expectations for custom key performance indicators (KPIs) and metrics tailored to business' specific needs. "As more agencies employ chief financial and information officers to help reach their business goals, the need for actionable insights to fuel those decisions has arisen," he says.
Importance of plug-and-play
Ease of integration with other applications in areas such as video-interviewing, assessment, onboarding should also be a consideration. Suppliers often refer to the importance of recruiters getting the right "technology stack" to serve their needs and create all of the applications they need in one place to work seamlessly.
Dan Kirkland, co-founder and director of talent acquisition software and ATS developer TribePad, says with so many good value-add tools around, plug-and-play capabilities are essential. "It shouldn't be an opaque box that limits your workflow to just the CRM/ATS's own features. It should allow you to easily integrate and connect your favourite third-party tools to create a seamless workflow across your toolset," he says.
Kirkland adds: "Your success is often about the connections you make and your CRM/ATS is no different. It needs to allow you to connect key parts of your process together, whether that's with marketing your roles, assessing candidates, onboarding new hires or paying them."
In addition, integration with the organisation's own website shouldn't be overlooked as this will ensure no CVs go missing or gets lost in a central mailbox. "Which in a candidate-deprived market can be an increasingly costly business," says McDougall.
Communication and candidate experience
Communication tools such as Zoom and Teams have become part of daily lives for both internal and external communications so look for ease of access to these through the system alongside video call capabilities. It is also vital that you are able to keep your pool of candidates "warm and engaged" adds McDougall.
She continues: "By utilising automation via job alerts to key candidates, talent pools for segmented messaging and self-service for compliance, not only drives a more efficient recruitment agency but also increases the value of your business through a better candidate experience."
Indeed, recruiters must deliver on their espoused commitment to deliver a great candidate experience and the CRM/ATS should be pivotal to this. Ingham said that the majority of candidates say they prefer to work with staffing firms over online talent platforms, but 90% of talent say they wish the experience was more streamlined and cite poor communication as the number one reason for a poor experience. "As a result, agencies are looking to CRMs that facilitate communication and customisation to talent needs," he says.
And as Kirkland adds, this also means not taking a one-size-fits-all approach. "For example, younger generations may want to include TikTok videos on their application, while older generations may prefer something more traditional, like a CV/resumé."
What does the future hold?
Going forward, McDougall says Firefish will continue to try to help recruiters use web journeys that convert more candidates straight into the CRM. "And helping recruiters to join the worlds of marketing and recruiting together in one platform opens up new and exciting ways of scaling a recruitment business."
Kirkland says he has been a believer in virtual and augmented reality for many years and is still waiting for the appropriate tech to make this more accessible. "But I do believe we're a lot closer, so I think we'll see CRM/ATSs having a complimentary place in the metaverse. Immersive recruitment is a romantic thought, and definitely won't be appropriate for everyone, but I do see it having a place."
---
In brief
Creating a rec-tech stack
Rectec, which launched a recruitment technology comparison service last year, is broadening its offering. Rectec Marketplace aims to showcase a range of complementary technology to that featured in its comparison tool, covering areas such as analytics, remote interviewing, testing, background checks and onboarding. It wants to help recruiters create a "recruitment technology stack" to meet their needs.
Automated interview questions
The video-interviewing and pre-hire assessment platform Modern Hire is launching the AI-based Automated Interview Creator (AIC), which claims to provide hiring and recruitment teams with recommendations for optimal interview questions based on job requirements to identify best-fit candidates quickly. It builds on the company's on-demand video interview feature, Automated Interview Scoring (AIS), that uses AI to fairly evaluate candidate responses.
Candidate accessibility
Dalia, a specialist in candidate experience, has expanded its suite of products to accelerate hiring by making employers more accessible to candidates. Engage aims to attract more applicants with jobseeker-focused career sites; Apply boosts conversions by transforming job applications into simplified, mobile-first experiences; Interview seeks to save time by automating interview scheduling, invites and reminders; and Rejection improves employer brand by helping rejected candidates find a job.
Beyond the CV
Psychometric assessment specialist Arctic Shores and talent software developer SmartRecruiters are partnering to help recruiters look beyond the CV and better understand a candidate's true potential. Customers of SmartRecruiters can gain easy access to Arctic Shores' Talent Discovery Platform via API integration. The behavioural insights resulting from the online assessments will be delivered directly into their SmartRecruiters platform.
www.arcticshores.com www.smartrecruiters.com
---
Image credit | Shutterstock