Viewpoint: How recruiters can be proactive on ESG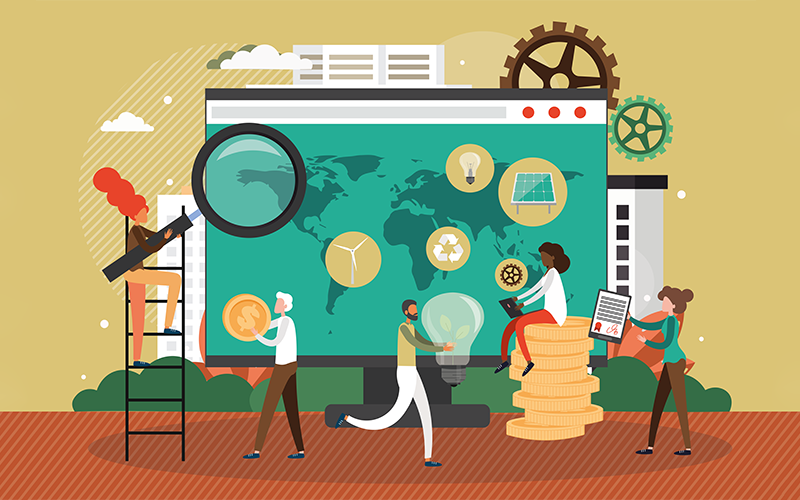 Recruiters can help organisations get to grips with environmental social governance.
ESG (environmental social governance) is a hot topic for organisations, permeating every aspect of corporate life. That's certainly the message I'm hearing from boardrooms. And it's not just about doing the right thing, responding to consumer pressure and meeting the hiring demands of a modern workforce. As many firms have discovered, getting ESG wrong can easily make a significant dent on corporate reputation and performance.
I believe recruiters can play a vital role helping organisations deliver on ESG, and now is the right time to be having these types of conversations with clients. This means being proactive as an adviser and encouraging discussion about the potential impacts and opportunities associated with ESG. Helping organisations horizon scan, enabling them to recognise the big picture and how ESG is likely to affect their business. It also means that we have a responsibility to stay on top of the issues involved in this complex topic in order to advise clients.
In terms of board operations, recruiters can share their experience of how firms are building ESG into governance systems. I've encountered three main approaches, for example. Some organisations set up a separate ESG committee reporting into the main board. Others bring in an external non-executive director to assume ESG responsibility on the board. Alternatively, firms might add ESG to the audit chair's list of responsibilities.
On the executive management side it's becoming clear that senior ESG roles require an unusual blend of skills – exceptional communication skills, with strong business acumen, and analytical and research capabilities. People often come into ESG from risk, compliance and audit backgrounds. But historically they tend to be more back office facing and don't necessarily have the commercial outlook or ambassadorial skills to both operate externally or drive the message internally. That's a challenge, because you have to have the right senior people in place before building out broader ESG capability in the business.
You're not just looking for somebody to report back, either. You need people who can create a compelling narrative for ESG and evangelise it internally. Because there's still resistance out there. Not everyone accepts that it's possible to run a high performing profitable business while meeting ESG responsibilities.
Then there's the employer's brand positioning. Recruiters must emphasise the need for employers to demonstrate genuine commitment to ESG in order to attract the best candidates. There's no room for greenwashing. We're heading towards a world where candidates conduct their own ESG audit of employers, irrespective of the level they're joining at.
Take those all-important ESG evangelists. Yes, they are attracted by opportunities to make change at scale, but they also seek reassurance that organisations and their key people buy into the ESG concept and support it at a strategic and operational level. Employers should take a lead, establishing ESG credentials, highlighting plans across the three areas and making their commitment clear in job descriptions.
ESG has become a key issue. Most organisations are set on a path that takes them from having ESG as an add-on or appointing an ESG officer to embedding it throughout the business. Recruiters have an essential role to play in helping make that journey possible – and successful.
Andy Davies is a senior partner and member of the global Board Practice at Kingsley Gate Partners
Image credit | iStock