The Workplace: December 2020
Guy Hayward
1 December 2020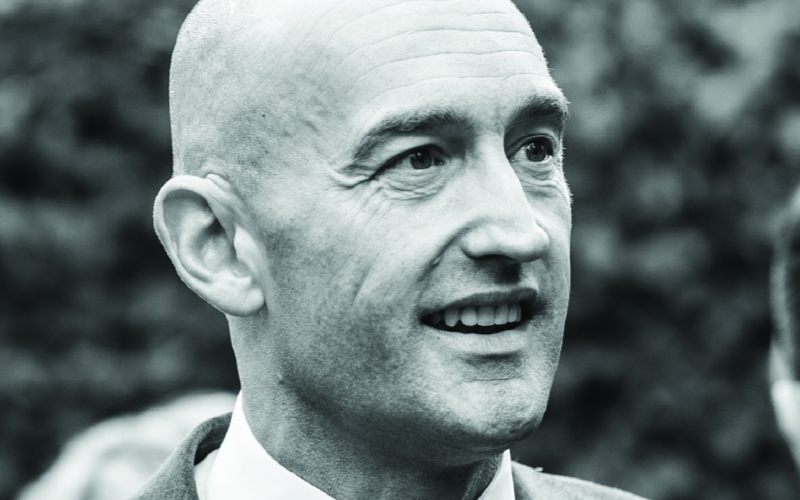 Working from home has many benefits but can be a lonely place, too.
I wanted to share some thoughts. 

I remember after the first national lockdown, when we finally returned to the office. Talking to our chairman and founder, I recall their surprise when I shared how my loneliness at being at home had started to affect me. Not because I wanted to escape the family but because I struggled with not being around people, and my daily routine was a routine that didn't excite.

Nearly a paradox for me. I'm a huge supporter of agile working and all its benefits, yet being at home (and with no other choice) I had begun to struggle. And this has positioned my thinking. We have full agile working now at Goodman Masson; you can come and go when it works for you – five days a week at home, if you so choose. Therefore, we must have an approach to mental health and wellbeing in our agile working environment.

As agile working continues to overtake flexible working as the answer to the work/life balance debate, to truly embrace the benefits there are surely wellbeing considerations: insecurity, isolation, loneliness, anxiety, fitness and mental health.

While it doesn't start out as such, working from home for some people can become a version of self-isolation – it creeps up on you without warning. You love working from home, then all of a sudden you become uncomfortable with loneliness. Social interaction reduces, social isolation increases... the cycle gets bigger and you withdraw. 

There is a clear link between loneliness and mental health; research has shown that people who feel more connected to others have lower levels of anxiety and depression. Let's be aware of our friends and colleagues who we see less and less of in the office (or on Teams). When we have colleagues working from home or the local café, abandon emails, instant messaging and other workplace apps, and instead replace with face-to-face communication if possible.

Don't let the modern ways of working isolate each other, with technology removing the momentum for people to talk.

Working from home can, for some, mean nowhere to escape. That was a bit like how I felt. So, in an agile working environment, ensuring that we communicate and that doing the basic things such as taking regular breaks, eating healthily, drinking enough fluids and not being connected to devices all the time are a must, surely? 
Don't let the modern ways of working isolate each other, with technology removing the momentum for people to talk"
And how often do we hear 'I don't have time to exercise'? Agile working can feel like you're always 'on' – either sat in front of endless video conferences or your phone as your mobile inbox.

Either encourage physical exercise (even if it is a lunchtime walk) or provide access and opportunity to involve yourself and colleagues in digital fitness; promote physical wellbeing and fun into the virtual working environment. For health challenges, rotate who runs the next Teams workout or even create a weekly run club. The couch to 5k was a fabulous initiative and I know many who now run for their daily exercise – and they feel great for it.

I personally love my Headspace app.

And make sure you create an agile working environment that doesn't blur the lines between work and home – one that removes the 'always available' culture.

It's hard to understand the wellbeing and mental health of your team at the best of times... make an extra effort in the agile working world.

Guy Hayward – redefining the modern workplace CEO, Goodman Masson