Special Report: How lockdown unlocked creativity
Sue Weekes
30 September 2020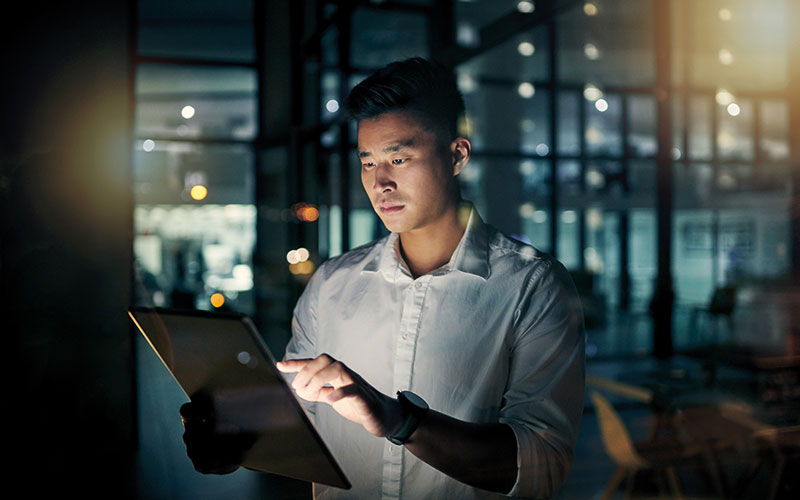 Would-be entrepreneurs are taking the plunge and setting up on their own, despite the recent upheavals. Sue Weekes explores the challenges they are facing.
Despite the desperately uncertain economic climate, there were a record-breaking number of new business formations in June.
Analysis of Companies House data by the Centre for Entrepreneurs (CFE) shows that while formations dropped year-on-year in March, April and May, they rose by 47% in June.
In London and the West Midlands this was even higher, with 60% increases.
CFE reports that, overall, start-up figures between March and June are only down by 3% – and London actually came out of lockdown with 6% more new businesses than the same period last year.
Matt Smith, director of policy and research at CFE, said that the figures demonstrate that entrepreneurs' confidence has returned. "Many new ideas developed during lockdown are now being implemented," he added.
While the UK's start-up spirit is apparently in good shape, such businesses must be mindful that they are launching in the deepest recession since records began.
According to a research report by trade credit insurer Atradius, insolvencies in the UK are forecast to jump to 27% this year, above the global average rise of 26%.
Moreover, the UK is expected to experience the largest gross domestic product contraction in northern Europe in the wake of the lockdown and ongoing uncertainty around Brexit.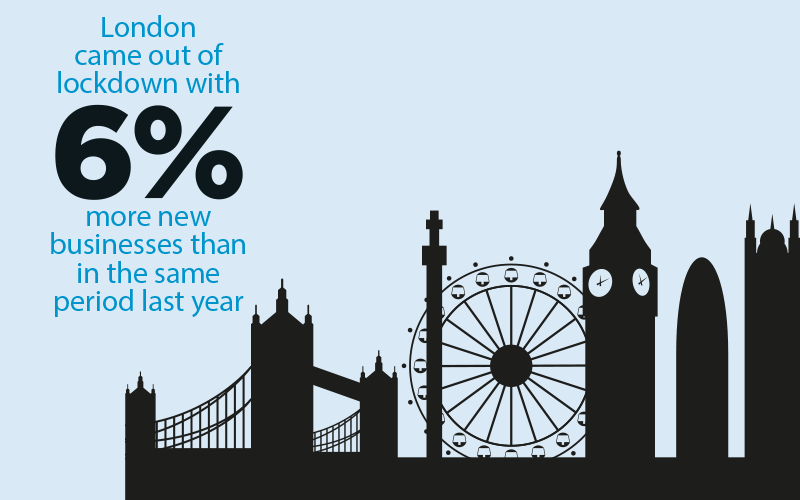 Seizing the day
Taking the decision to start a new business is dependent on many things, not least the risk appetite of the person behind it. Feedback from those organisations providing services to recruitment start-ups suggests that there is no shortage of recruiters prepared to make the leap, with many perhaps keen to take charge of their destiny following redundancy as a result of the global pandemic.
Wendy McDougall, 'chief fish, CEO and founder', of recruitment software firm Firefish Software, says the company has helped three times as many new start-ups get up and running in the past five months compared with this time last year.
We have helped three times as many new start-ups get up and running in the past five months, compared with this time last year"

- Wendy Mcdougall is CEO and founder of Firefish software
"The driving force of this is largely through recruiters being made redundant or deciding that life has been flipped on its head anyway, so it seems like a great time to take the plunge," she says.
These sentiments are echoed by Paul O'Rourke, operations director, New Millennia Payroll Services, part of The New Millennia Group, who was surprised by the amount of interest.
"We've taken on some fantastic recruitment start-ups during lockdown, which I'm assuming is because a lot of good recruiters on furlough have had a lot more time to consider setting up for themselves," he says.
Firefish recently conducted a survey of more than 100 SME recruitment owners and start-ups and, unsurprisingly, their main concern was the uncertainty in the marketplace. McDougall reports, however, more than 27% of these respondents were also predicting the biggest sales growth in the next 12 months.
"This is demonstrating how agile, adaptable and innovative this segment of the marketplace can be while the largest agencies are still trying to work out how to get everyone back into the office," says McDougall.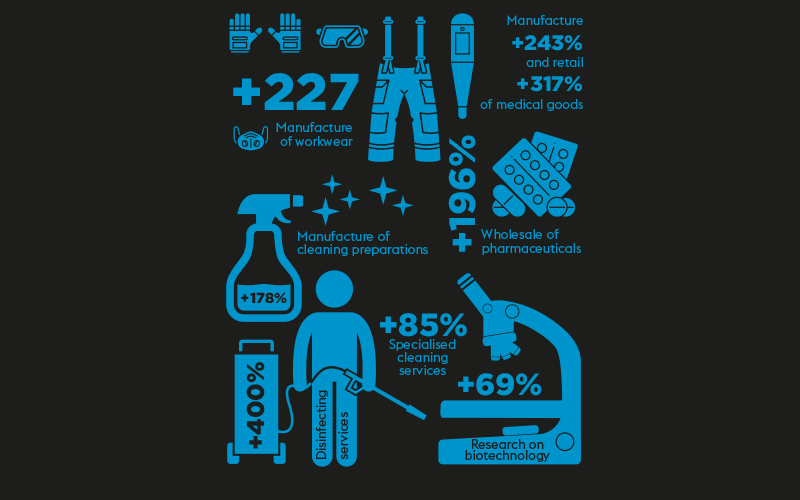 Indeed, agility and the ability to innovate quickly are likely to be key differentiators over the coming months and are qualities found in many entrepreneurs which, as McDougall points out, should be exploited. And while the economic conditions are challenging, Covid-19 has also been the catalyst for new ways of working that favour those setting up a new business, such as being based at home and having a web-based shop window rather than having to worry about establishing costly bricks-and-mortar premises.
The importance of technology
The impact of the global pandemic is also accelerating the adoption of technologies such as video-interviewing, which will make everyday remote working much more practical and, ultimately, help to level the playing field and lower overheads for smaller recruitment companies.
"Everyone has recognised that technology has enabled our recruitment world to progress, even if we are not in an office," says McDougall. "So, for the start-up market it's recognised that they must have a good shopfront website promoting their services. The next most important thing is candidate automation – ensuring a good workflow from web application straight through to placement.
"Using an integrated website and recruitment CRM platform ensures that your time is spent with those candidates who are flagged as ones you can assist and make money from quickly."
Kim De'ath, sales and marketing manager of 3R, which provides a range of start-up services, says its comprehensive service, which comes with minimal upfront costs and offers branding, website, CRM, finance, back-office and legal support, has proven popular with recruiters keen to hit the ground running.
"Most I have spoken with recently just want to get on with making perm and contract placements," she says. "They recognise the market is tough, but they want to make money for themselves and build a business for their future."
When it comes to the most in-demand services of the moment, O'Rourke reports that no-risk funding and no-minimum fee contracts, attractive at the best of times, are even more so now.
He advises start-ups to ensure they keep overheads to the bare minimum and warns against signing long-term agreements that could put them financially under pressure. And he adds: "Above all, if you have the experience and want to set up by yourself, then do it with three to six months' salary saved behind you."
De'ath similarly advises aspiring entrepreneurs not to rush and to speak to other start-up recruiters and service providers.
"Find the right suppliers and partners. We provide a consultative service, as starting a recruitment business isn't for everyone," she says. "We've seen the most success from experienced, niche, 360 recruiters, setting up in teams of two or more, with drive and determination."
Would-be start-ups should find that good service provider companies are sensitive to their needs because of the uncertain market conditions.
Look for one that offers flexible services and who is also prepared to provide education and support, including in terms of what grants and government help might be available and how appropriate this might be.
Firefish launched a special promotion, called #getbackinthefight, at the start of lockdown to help redundant recruiters. It worked with industry service partners to combine specific help and coaching to support the first year of running a recruitment agency.
A matter of optimism
Launching a business is not easy even in good times, but in these darkest of days it is still possible to identify areas of opportunity.
De'ath said 3R has observed optimism in the industry, and start-ups in tech, IT, engineering, manufacturing and education have continued to grow. New opportunities have also been created by the pandemic (see box, left).
It is also important to remember that prior to the health crisis, all the talk was about the jobs and sectors that would be created in the fourth Industrial Revolution thanks to transformative technologies such as artificial intelligence and machine learning.
Alongside this, start-ups should take confidence from their own unique selling points. McDougall says: "The main advice we give to start-ups is this: differentiate yourself on the market, go deep in your niche and always try to work to your strengths as a small, agile, specialist agency."
"Don't be intimidated by the big guys – there are lots of reasons clients will choose you over them."
---
Emerging and growth areas to explore
Start-ups outside of recruitment can be an indicator of growth sectors and therefore future in-demand job roles. In its analysis of Companies House data, the Centre for Entrepreneurs (CFE) brought evidence of an "emerging Covid economy" to the surface, and identified other sectors where jobs might be created. For example, there have been major increases in the areas of:
CFE also found that some consumer businesses have increased significantly, including 13,904 new internet retail businesses (+110%), as well as growth in sports retail (+89%), games and toys retail (+89%), computer retail (+99%), bakeries (+58%), and clothing retail (+53%).
"With many businesses set to close, and unemployment rising, it is entrepreneurs who will drive Britain's much-needed economic recovery and create new jobs," said Oliver Pawle, chairman of CFE. "These figures provide reassurance that there is a ready supply of new ideas and growing sectors across the UK."
Sponsored by
Picture Credit | iStock