Thoughts from... January 2018
13 December 2017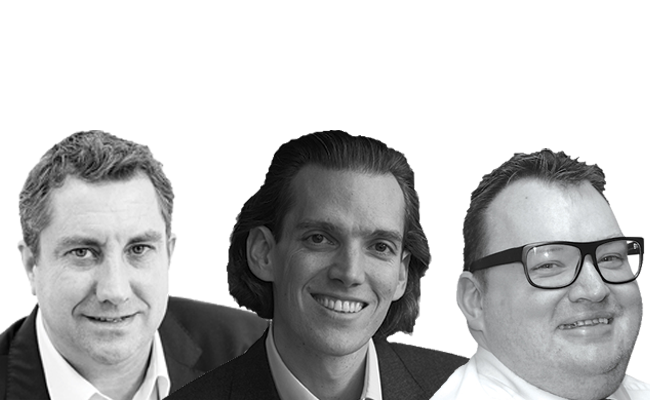 Martin Innes, James Saoulli and Simon Wallis.
Martin Innes (above left)
NHS Improvement
"A computer can't recruit somebody. The best recruiter is a recruiter."
James Saoulli (above middle)
CEO, Rullion
"The market doesn't wait for you to be a nice organisation and bring everyone along with you: it runs to its own timeline."...
Top