Ask the expert: October/November 2020
Alex Arnot
30 September 2020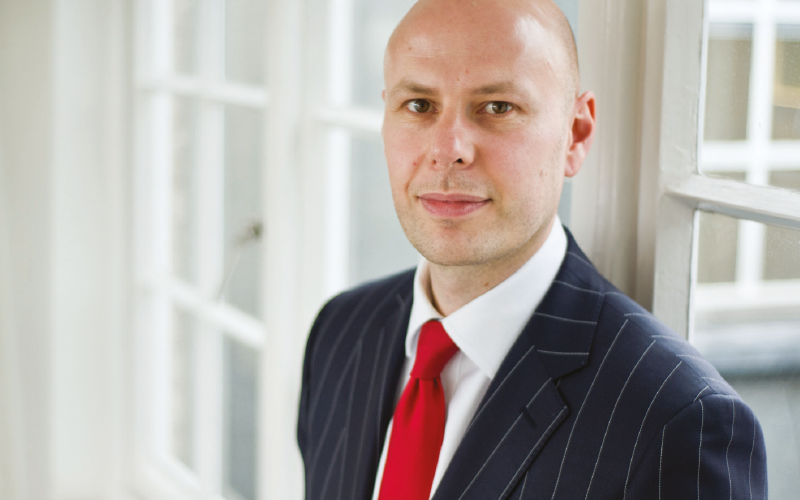 We've outperformed our competitors recently but our sector has been badly hit by Covid-19 and I want to diversify. What would your top tips be?
Congratulations – if you are outperforming the competition, then you are clearly doing a great deal that is right. However, growth is challenging in a shrinking market, and if you don't have good reason to believe your sector is going to bounce back quickly and for the long term, then diversification sounds like a sensible strategy.
Understand why you have outperformed your competitors
Before you consider how you are going to diversify, take the time to understand why you are performing well relative to the competition. Setting up a new part of the business takes time, energy and money and it is easy to lose focus on what has kept the company performing well to date. Secondly, if you can replicate the fundamentals of your current success in your new venture it may give you a competitive advantage in your new sector.
Research your new sector
Normally, to maximise your chances of success from diversification you should stick as closely as possible to what you know. However, given that the objective is to reduce your company's dependency on your primary sector, recruiting for other types of role (e.g. marketing as well as HR) within your existing client base or moving along the supply chain will probably leave you facing the same challenges you have at the moment. If you have yet to identify a target sector, why not brainstorm with staff – do any of them have a background or network in a different sector that may be useful? If none immediately jumps out at you then google which sectors have benefited from Covid-19 and consider how you would penetrate these new markets.
Penetrating new markets
If you're financially robust, acquiring or merging with an underperforming company in a strongly performing sector may provide you with any or all of a ready-made client base, candidate list, sector-focused consultants and even a known brand. Smart use of LinkedIn and PR as well as speaking to Rec2Recs can help identify potential acquisitions. However, acquisitions and mergers are not without risk. Even assuming the payment schedule is well structured and success dependent, and there are no nasty surprises that escaped due diligence, it is common that mergers and acquisitions fall short of the desired outcomes, because of cultural incompatibility, loss of key employees, integration obstacles, etc.
If you choose to grow the new desk organically, then smart use of LinkedIn and/or CV databases can provide a ready-made client and candidate list, even if that list is cold. While there are far more consultants looking for a new challenge than six months ago, invest the time to find the right person to build the new business. Explore how they would approach the opportunity, what resources they will need, what they feel would be realistic targets after three, six and 12 months, etc. Look for evidence of whether their approach will complement the source of competitive advantage in your original business.
Plan and set targets
While Covid-19 and Brexit mean a huge amount of uncertainty, a business plan is still an absolute must. Create cash-flow predictions for every month for the first year for the new division, build a sales funnel to predict revenue, and set triggers for your hiring plan accordingly. If targets are being missed it is critical to understand why, so that remedial action can be taken quickly.
Provide the new venture with the support it needs
Clients, candidates and consultants need to understand your commitment to their sector, particularly if you are unknown there. Give your new desk at least equal weighting on the website and LinkedIn, as well as in marketing collateral such as email footers – your existing clients already know what you do.
Stay true to what has served you well to date and you will do well. Good luck. 
Alex Arnot is founder of MyNonExec and board adviser to more than 30 recruitment companies