Member of the month: Lynis Bassett
1 February 2018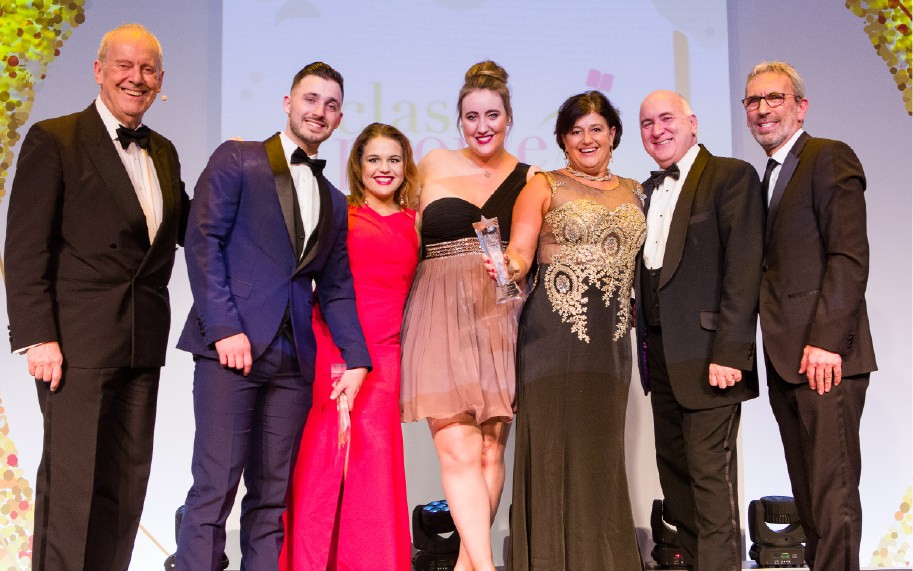 Specialist education recruiters Class People rode the wave of a challenging 2017, but came out with two awards at the 2017 IRP Awards. Chief executive Lynis Bassett tells Recruitment Matters how they made it to the top of the class. 
Recruitment Matters: Congratulations on your IRP Awards wins – has it sunk in?  
Lynis Bassett: To be honest, are things any different now? Not really, because we still plough on with carrying out our plans growing this business. We made some key changes in 2017 and it was a challenging year, so the recognition was good for the teams and individuals who had the courage to stay and work through the more difficult times. Surviving in good times as a recruitment consultancy is easy; surviving through challenging times is something else. Therefore the award is a big, big thank you to them.
RM: What made last year so challenging?
LB: It started in April 2015 when I noticed we were falling behind the curve. There had been some key changes within the marketplace. For 10 years, I had built a model around providing quality teachers who bring value and go the extra mile, and this worked well. But in what the sector calls "destress call" – ad-hoc daily sickness – many schools will opt for the cheaper option. The market was inundated with competitors providing cheaper solutions. That put real pressure on our model. We weren't going to increase our rates and we weren't in a situation where we could take on fewer candidates because of the teaching shortage. The solution for us was to reduce our overheads.
RM: How did that play out?
LB: We have a superb head office that speaks volumes for us and our brand. It's lively, it's energetic, and it's us. But where we were struggling was in our satellite offices. We felt too busy, almost like we were forever peddling in the lowest gear on the flats, ultimately going nowhere. I built this business on a gut feel for what is right and what is wrong. I can't go on gut feel alone anymore, but I look for the data to back that up. In looking for the data to back up my decision of the restructure, we asked our schools: on a scale of 1 to 10 does the location of our office matter? The results were that it always scored between one and three.
RM: How did the business start?
LB: In 2003, I was a primary teacher in Gloucester and had a lightbulb moment. The process for hiring supply was that a school couldn't contact me directly – they had to go through an agency. I was tired of the phone calls and thought I could make it simpler by doing it myself. I never set up Class People to become what it is today – I was a freelance teacher finding a better way of working. But within three weeks of starting, I had schools saying "We're short a teacher, do you know anybody?" About five years later, I reached a crossroads where I needed to decide if I wanted to run it as a lifestyle business, or pull out into the middle lane and put my foot on the accelerator.  
RM: What happened next?
LB: The business has always been education first, recruitment second, but one of the key actions was to bring in an ex-director from Hays, someone who I say taught me how to recruit. He talked about desks and candidates and suppliers instead of teachers and schools. He taught me to approach schools and ask if there were any roles available rather than waiting for them to come to us. But we still differentiated ourselves on providing value.
RM: Tell me more about that approach.
LB: I remember as a supply teacher I was treated like a number. It was a bit like a sausage machine – they put teachers at the top and squeeze them out the bottom into a classroom. I knew I could tweak that proposition and make it more personal. As a supply teacher, I always strived to add value to every class I taught in and treat it as though it was my own class. We differentiated ourselves on providing a personal service and going the extra mile
RM: What are your key challenges?
LB: Recruitment is hard and it's becoming harder, especially in education. There's more competition now coupled with a lack of teachers. But this company is a good company to work for and we have a strong support network. We want to build our senior leadership team and we have some good people who we will grow and develop. One of the big things for us is sharing knowledge. Myself and my daughter Naomi – who also works for the company – understand the history and make-up of schools inside and out. We want to share that sense of history and our overall vision about where we've come from and where we're going to go.
RM: What does 2018 look like?
LB: We are in a strong position coming into the New Year. We're in a more comfortable space than we were a year ago. Our focus remains on the delivery of that service. The restructure allowed us to deliver a more efficient service to our schools because of that shared knowledge. Our emphasis is about creating raving fans and we can only do that by caring. Integrity is key for us, and if we care enough, we will create raving fans. We've also created two new opportunities for growth – we've recently made an acquisition and we've also moved into a new area in Bournemouth, Dorset and Hampshire.